If you are looking for an incredible adventure in Argentina, then the Pampas Argentinas should be your next destination. This vast and mesmerizing region offers a wide array of activities that will leave you breathless. From immersive Gaucho tours to thrilling horseback riding experiences, the Pampas Argentinas has something for everyone. Let me take you on a journey to explore the five best things to do in this captivating place.
1. Embark on a Gaucho Tour
Truly immerse yourself in the rich Argentinean cowboy culture by embarking on an authentic Gaucho Tour. Led by skilled local guides, these tours provide a unique opportunity to experience the traditional way of life in the Pampas Argentinas. Ride alongside the Gauchos, learn about their customs, and witness their exceptional horse riding skills. Embrace the gaucho spirit and indulge in the rustic charm of the Argentine countryside.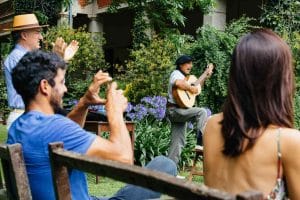 2. Experience the Thrill of Horseback Riding
No trip to the Pampas Argentinas is complete without a thrilling horseback riding adventure. Discover the stunning landscapes as you gallop through vast grasslands and ancient forests. Feel the exhilaration as you connect with the powerful and graceful horses, creating an unbreakable bond. Whether you are a seasoned rider or a beginner, there are plenty of tours suitable for all skill levels. Let the wind rush through your hair as you explore this breathtaking region on horseback.
3. Discover the Charm of Estancia Day Tours
Escape the bustling cities and immerse yourself in the tranquility of estancia day tours. These tours offer a unique blend of relaxation and adventure, allowing you to experience the charm of rural life. Indulge in traditional Argentine cuisine, accompanied by world-class wines, while overlooking picturesque landscapes. Engage in activities such as horse riding, cattle herding, or simply take a leisurely stroll through the idyllic countryside. Estancia day tours provide an authentic glimpse into the everyday life of the local people.
4. Taste the Gastronomic Delights
The Pampas Argentinas is renowned for its mouthwatering cuisine, and indulging in the local gastronomic delights should be high on your list of things to do. Sink your teeth into succulent cuts of tender Argentine beef, cooked to perfection on an open grill. Pair it with a glass of Malbec, Argentina's famous red wine, and you have a match made in culinary heaven. Don't miss the opportunity to savor traditional dishes such as empanadas, asado, and dulce de leche. Your taste buds will thank you for it!
5. Immerse Yourself in the Breathtaking Nature
The Pampas Argentinas is a haven for nature lovers, boasting stunning landscapes and abundant wildlife. Marvel at the vastness of the grasslands, dotted with colorful wildflowers. Spot majestic birds soaring through the clear blue skies or catch a glimpse of graceful deer roaming freely. Take a moment to breathe in the fresh air and connect with nature's beauty. With its diverse ecosystems, the Pampas Argentinas offers endless opportunities for exploration and awe-inspiring experiences.
In conclusion, the Pampas Argentinas is a captivating destination that will satisfy your thirst for adventure and immersion in local culture. From Gaucho tours to thrilling horseback riding experiences and relaxing estancia day tours, this region offers something for everyone. Indulge in the mouthwatering gastronomy and immerse yourself in the breathtaking nature that surrounds you. The Pampas Argentinas will leave an everlasting impression on your heart and soul. So, pack your bags and get ready for an unforgettable journey into the heart of Argentina's cowboy country.