THE BEST
GAUCHO TOUR EXPERIENCE
IN ARGENTINA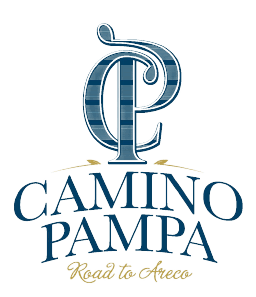 Welcome to Camino Pampa, the best Gaucho Tour Experience in Buenos Aires, Argentina. We offer an authentic and immersive cultural adventure in San Antonio de Areco Town, in the heart of the Pampas.
We are committed to provide our visitors with an authentic and unforgettable experience that they will cherish for a lifetime. We believe that by sharing the culture and traditions of the Gaucho, we can help to promote cross-cultural understanding and appreciation.
So come join us on this unique and exciting journey into the heart of the Argentina culture!

Had an amazing tour! everything was well organised by Camino Pampa and our local guide was very knowledgeable and explained everything in detail. If you want to have a unique experience in the countryside I highly recommend this tour.
My two friends and I booked this through Airbnb experiences and had a great time. Our tour guide was excellent, and everything from the silver workshop to the horse riding, food, and music was relaxing and enjoyable. Unique experience & would recommend.
We had a great day relaxing outside of BA. The town tour was good culminating in the silversmiths craft shop. Excellent English from our guide. He has many stories to tell of the gauchos. Ranch experience was somewhat disappointing. It's hard to take 25 people out riding without feeling like a carnival experience. It had been raining on the day we went so had to have Asado on covered porch. The meal had lots of variety and was plentiful.
My husband and I had the best experience with Camino Pampa. Our guide was such a delight to talk to all day, for the day showed us around San Antonio de Areco and then El Ombu. The estancia was a fun and entertaining way to spend the afternoon. I definitely recommend booking this.
Argentines experts and passionate about the gaucho heritage
Hi! This is Guillermo, founder of Camino Pampa.
This tour has been developed by argentine people born in the gaucho town San Antonio de Areco, 14 years ago.
We offer the most original Gaucho Tour in Argentina: this complete gaucho experience combining the Gaucho town with a day in a ranch in Buenos Aires.
We are experts about our historical town. The Gaucho Experience is an invitation to immerse in the gaucho environment.
We are committed to provide the genuine & best Gaucho Experience.
HORSEBACK RIDING PACK TRIPS
Immerse yourself in the beauty of the Argentinean Pampas and leave skilled gauchos guide you on an unforgettable adventure, revealing the rich culture and relaxing landscapes of our unique region.
Enjoy an exciting journey through the Pampas of Argentina with our full day horseback ride package.
Embark on a relaxing experience in the Pampas of Argentina with our half day horseback ride package.
PRE- BOOK YOUR GAUCHO EXPERIENCE
Please choose your date and fill out this pre-booking form. We will be sending you the program, prices and how to confirm your reservation
San Antonio de Areco, Buenos Aires, Argentina.