THE BEST
HORSEBACK RIDING TOUR
IN ARGENTINA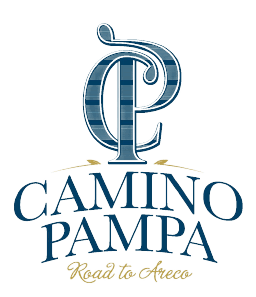 Welcome to Camino Pampa: the best Horseback ride Experience near Buenos Aires.
The Gaucho Horseback riding is a relaxing way of being immerse in the Pampas of Argentina.
First, we will facilitate how to became acquainted with the "Caballos Criollos" and the special gaucho saddlery.
It will be lead by the Gauchos through the Pampa´s natural trails and rural areas.
To complete the Equestrian day, we will have a typical lunch of "asado argentino".
So come join us on this unique and exciting journey into the heart of the Argentina culture!
Had an amazing tour! everything was well organised by Camino Pampa and our local guide was very knowledgeable and explained everything in detail. If you want to have a unique experience in the countryside I highly recommend this tour.
My two friends and I booked this through Airbnb experiences and had a great time. Our tour guide was excellent, and everything from the silver workshop to the horse riding, food, and music was relaxing and enjoyable. Unique experience & would recommend.
We had a great day relaxing outside of BA. The town tour was good culminating in the silversmiths craft shop. Excellent English from our guide. He has many stories to tell of the gauchos. Ranch experience was somewhat disappointing. It's hard to take 25 people out riding without feeling like a carnival experience. It had been raining on the day we went so had to have Asado on covered porch. The meal had lots of variety and was plentiful.
My husband and I had the best experience with Camino Pampa. Our guide was such a delight to talk to all day, for the day showed us around San Antonio de Areco and then El Ombu estancia. The estancia was a fun and entertaining way to spend the afternoon. I definitely recommend booking this.
HORSEBACK RIDING DAY PROGRAM
HORSEBACK RIDING VACATION PACK TRIPS
Immerse yourself in the beauty of the Argentinean Pampas and leave skilled gauchos guide you on an unforgettable horseback riding adventure, revealing the rich culture and relaxing landscapes of our unique region.
Enjoy an exciting journey through the Pampas of Argentina with our full day horseback ride package.
Embark on a relaxing experience in the Pampas of Argentina with our half day horseback ride package.
VACATIONS IN ARGENTINA - PHOTOS
At your hotel or apartment front door in Buenos Aires. In a private tour: we can also pick you up/drop you off in the Cruise Terminal in BA, in the Domestic Airport J. Newbery or in the Intl. Airport Ezeiza (in this case extra fees applies)
Pick up in Buenos Aires 8:30am, drop off in BA 6:00pm
Lunch of "asado argentino": sausages and beef, salads, wine and sodas, but we can prepare a vegan/celiac menu or for some other dietary restriction
Lead by the gauchos going through the fields of rural trails:
Half Day: 2 and a half hours in the morning

Full Day: 2 and a half hours in the morning and 1 hour and a half in the afternoon.



There will be available "Criollo horses" and gauchos´ saddlery.
PRE- BOOK YOUR HORSEBACK TOUR
Please choose your date and fill out this pre-booking form. We will be sending you the program, prices and how to confirm your reservation