Camino Pampa is the only Tour company Socially Responsible with Gaucho Heritage: with the main destination, San Antonio de Areco "cradle of the Argentine tradition", and its gaucho community.
We have a comprehensive approach in covering the aspects of being socially responsible: social aspects, promoting business, environmental issues, supporting cultural events and specifically the gaucho heritage expressions.
Travel is an Exchange: For Camino Pampa, each visitor is an opportunity to grow by sharing; sharing cultural backgrounds and personal histories, and by cross-cultural exchanges and understanding.
We believe that sharing is the best way of providing unique experiences to each person who chooses us, and the nicest way to support our families, community and Argentine traditions.
Travel features included into our Tour:
As we believe in sharing and community we work as much as possible with local Areco providers.
We understand the spirit of the place and we make sure to respect it -after all it's how we've always lived here- therefore our experiences are meant avoid interference with the daily life of the people of the area, and so we arrange small groups.
This keeps our tours quiet and intimate, the best way to get acquainted with the people and the place while making it a relaxed and enjoyable occurrence.
Even the people who you may no see on the way but that in some form is a part of the efforts to make of these excursions a personalized experience.
We are part of a local net of touristic providers and so we know our drivers, guides, designers, the gastronomy, the artists and anybody who you may meet on an activity with us.
Actions that make us Socially responsible with Gaucho Heritage:
We´ve also been spreading our contribution to some local NGO´s, communities, institutions and social centers:
– Conin Areco
Association against the children´s malnutrition in San Antonio de Areco community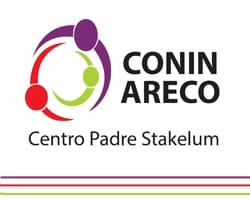 – Amigos del Parque Criollo y Museo Ricardo Güiraldes
(Gaucho association for preserving the most traditional Gaucho Heritage)
–  "Asociación de Turismo de San Antonio de Areco"
Local Tourism association that includes the old fashioned handicrafters of silver, leather, iron, wood all in the gaucho´s style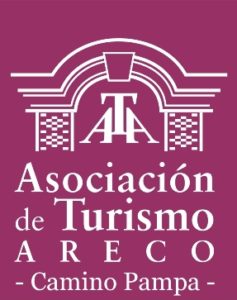 – Apropdis
A workshop where people with some disabilities are handcrafting the most typical Gauchos´ shoes: Alpargatas. That are sold to the gaucho community.
– Arecos
Eco-friendly projects and Education in San Antonio de Areco:
Still, Camino Pampa is more than sharing with those who choose us:
We care about those who surround us, we care about those who came before us and about those who will come afterwards.
Camino Pampa is involved with San Antonio de Areco, the community of Areco, the preservation of Argentine traditions and identity and the environment.
We invite you to read about our perspectives and commitments: 
Heritage & Social responsibility
Preserving the past, participating in the present, promoting the future
Our hometown, San Antonio de Areco, is known nation-wide as "the cradle of Argentine tradition".
This is not a simple motto: is a recognition of the commitment of the community to preserve, continue and pass on the skills, knowledge and oral traditions of the old gauchos and inhabitants of the Pampas as a whole.
In Areco we are raised with the understanding that tradition is one of the greatest elements of identity and bonding both within the current community and across generations; it preserves a fragment of the world´s diversity through time while gives us a sense a pride and an "identity compass" in an ever-changing world.
Traditional skills and pieces of knowledge are often lost as technology evolves and societies change, and in Areco we would not recognize where we are standing if we were not surrounded by gauchos and their horses, talented craftsmen, our distinct architecture, by our unique repertoire of folk music and the meals that have been part of our families since the conformation of our Criollo culture and heritage. 
Furthermore, our identity as a community is not only defined by customs and symbols of unity but also by the contribution we all make to our dear "Areco", that is, by being a community.
Here we like talking face to face and looking to the eye, we can't wait for events and festivities (like la Fiesta de la Tradición!), we all love Sundays, the day of gathering around an "asado" as these are all excuses to see our families, and friends and neighbours; but it's not all about having a fun time.
Areco has a number of clubs, social associations and NGOs in which people get together with diverse aims to benefit our town and our community.
We at Camino Pampa, as a travel agency, try to contribute to these efforts by helping the visitors to get in contact with our community and helping to understand the history and mindset of our people.
We also strive to promote business with and among our neighbours and take an active stance when it comes to discuss as a community how best to safeguard our old traditions.
Camino Pampa is up to the spirit of Areco and as the only local travel agency with goals in Social responsibility bears in mind community engagement, environmental issues, supply chain responsibility and philanthropy.
Community Engagement
Camino Pampa is an active member of the "Asociación de Amigos del Parque Criollo y Museo R. Güiraldes" (Friends of the Parque Criollo Association & Güiraldes Museum "The Gaucho Association") that strives to fund for the Güiraldes Museum, organizes activities related to education and the preservation of old gaucho customs.
Camino Pampa is also member of the "Asociación de Turismo de San A. de Areco" (Tourism Association of San A. de Areco), in which the town's touristic policy is discussed by all the interested parties, from hotels to silvercrafts-men, from museums to gauchos, all have their say in how best to approach and structure the tourism to our town so that it is not only profitable but sustainable, and very importantly: that it doesn't alter our heritage and traditions.
We also promote connections for and give our visitor the possibility to meet the people at the local NGO Association for the Promotion of Persons with Disabilities – APROPDIS for short- that for the last 20 years has been helping people with disabilities to manufacture the typical gaucho shoes: "alpargatas", a sort of comfortable espadrilles that have always been very popular through out Argentina.
Supply chain responsibility: Camino Pampa as a local enterprise that works with locals knows its providers inside and out, we can attest for their good practices and say that we work with responsible people.
Environmental impact: Due to the form of our services, Camino Pampa doesn't have great impact on the environment, yet we collaborate with ArEcos, local organization dedicated to education on environmental issues, recycling, garbage disposal and to improve the overall situation of Areco in these issues. 
Philanthropy: Camino Pampa is aware of the situation of our community, and we know that things are not perfect and that we can make a difference. Thus, we contribute to the local NGO "CONIN Areco", that addresses the children malnutrition.